Northbrook Soccer tryouts
Will you try out for the soccer team this year?
Northbrook High School will have soccer tryouts next month! The soccer tryouts will be Monday, November 30 through December 4th.
Make sure to follow the Northbrook Soccer Instagram pages: @northbrook_menssoccer & @northbrookgirlsoccer
Scan QR code for details & Sign Up
About the Writer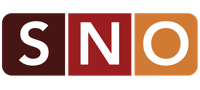 Diego Ordaz
Hi, my name is Diego Ordaz and I am a 9th grader at Northbrook High School. I like to play soccer and video games all the time.