Los Apple AirPods Max son los aurriulares perfectos para los fans de Apple.
Los AirPods Max son los auriculares mas esperados de 2020. Durante dos anos, despues de miles de rumores y especulaciones ya estan aqui y no defraudan excepto por el precio.
Despues del exito de los Apple AirPods y AirPods Pro, las especulaciones estaban por las nubes. Algunos afirmaban  que los AirPods Max serian los auriculares mas avanzados jamas creados. Otros especularon que tendria prestaciones futuristas, como gestos aereos para controlarlos.
Quizas si los AirPods Max fueran lo que decian los rumores, su precio de $549 podria haber justificado. Desafortunadamente este no es el caso. En realidad , los Apple AirPods Max son mas comunes de lo que muchos esperaban; aunque es cierto que tienen una cantidad de audio extraordinaria y el diseno y la calidad de Apple.
Lo positivo; lo mejor de los AirPods Max es su sonido, que es excepcional. Pueden competir facilmente con el Sony WH-1000XM4 en este sentido, con un aspectro sonoro amplio y envolvente y cuidadosamente equilibrado, con agudos nitidos, medios suaves y potente frecuencias graves.
Los AirPods Max revelan elementos en tus canciones favoritas que quizas no hayas notado antes, gracias a sus altos niveles  de detalle  y claridad. Esa es la marca de un par de auriculares con sonido realmente fantastico.
Dicho esto comprobando los encontramos suficientemente comodos durante nuestras pruebas. Tambien nos gusta mucho el uso de controles fisicos en lugar de los tipicos controles tactiles que la mayoria de los auriculares inalambricos usan estos dias. Nos gusta  especialmente la Corona Digital heredada  de Apple Watch, que  te permite ajustar con precision el volumen y controlar facilmente la reproduccion de la musica.
Al final, esa es la clave de los AirPods Max  y los productos de Apple en general simplemente funcionan. El emparejamiento es increiblemente facil, no experimentos ninguna interrupcion  de conexion molesta y Apple ha evitado la tecnologia como los controles tactiles, que no considera lo suficientemente buena para sus productos.
About the Writer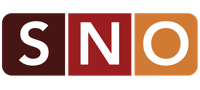 Olga Rodriguez
My name is Olga Rodriguez and I am in 11 grader at Northbrook High School. What I tend to write most in this class is about new things I haven't written...