La Pasión de Vóleibol
Has visto el deporte, pero ¿Conoces las reglas?
El vóleibol es un juego que todas las personas juegan, pero bastante estudiantes lo juegan en la secudaria Northbrook.
"Todas las personas juegan al vóleibol porque les encanta ese juego"
Simplemente, vóleibol es un deporte que se juega con balón y en el que dos equipos formados por seis jugadores cada uno se enfrentan a una area separada por una red central. El juego de vóleibol comienza con una patada de balón de un equipo a la pelota de tean al lado opuesto del campo siempre para jugar al voleibol que entrena para no tener problemas más adelante. Y se juega así agarra una pelota que no sea demasiado pesada luego golpeas la pelota con las manos y tienes que pasarla a través de la malla sin dejar que caiga al suelo.
About the Writer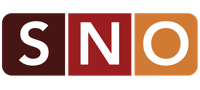 Maria Yessenia Guillen Garcia
Hi my name is Maria Guillen. I like to write about volleyball.